Security Services We Provide
Security Guards
Our security guard services encompass everything from roving and static guards to concierge security. From monitoring access points to protecting your assets, our security guards will protect your business from unnecessary costs, risks and inconvenience.
Control Room Operations
Our trained security personnel can staff your control room, monitoring your premises via CCTV and alarm systems, along with access systems. We can provide a single operator or a team, depending on your needs.
Electronic Security
From security cameras and CCTV systems to access control systems, our electronic security solutions can keep your business safe and secure. We can also provide you with a comprehensive security audit to determine the best way to protect your business.
Loss Prevention
Using a combination of plain clothes and uniformed guards, our loss prevention services will help deter and detect theft, fraud and other criminal activity. Our guards are trained to identify risks and take appropriate action to prevent them from happening.
Are Other Security Companies Letting You Down?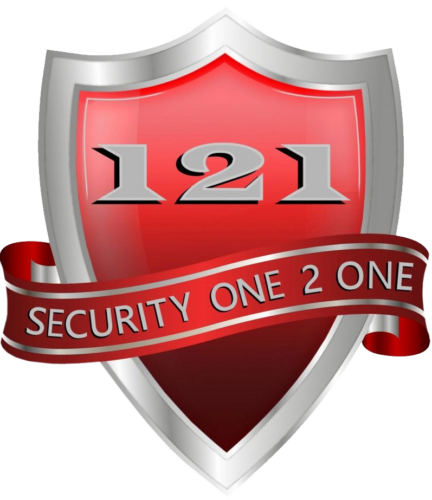 Reliable service management

Provide continual training for guards

Intelligent workforce tracking
Security One 2 One provides security services for a wide range of industries in Australia. No matter what your security needs are, we have a solution for you. Some of the sectors we serve include:
Corporate Offices and Headquarters
Our security team can provide security solutions to corporate offices and headquarters throughout Australia. Whether you need security guards or a mix of solutions, including electronic security, we can help.
Construction Sites
Construction sites are often high-risk environments and require a well-planned security strategy. Our security guards are experienced in construction site security, gatehouse security and theft and vandalism deterrence.
Manufacturing and Industry
Our industrial security solutions protect your premises, staff and visitors. We understand that every manufacturing or industrial facility has different needs, which is why we offer tailored security services. We also offer security services for logistics and warehousing. 
Government
Our team has experience providing security solutions to different levels of government throughout Australia. We understand the unique security risks and challenges associated with these types of premises and can offer a range of security services. 
Maritime, Aviation & Transport
The maritime, aviation and transport industries have unique challenges. We offer a range of security solutions to businesses of all sizes, across Australia. We can provide security for shipping companies, ports, airport terminals dispatch centres.
Retail
Security One 2 One is one of the leading providers of quality, reliable and competitively priced security solutions throughout Australia. From electronic security to control room operation to security guards and more, we can take care of all your security needs.
We have a proven track record in providing effective security solutions to businesses of all sizes across industries like corporate offices, headquarters, construction sites, maritime businesses, aviation companies, government and mining, oil & gas services.
Our services are flexible, which means they can be altered as your requirements change. We follow strict regulations set by each state government to ensure our clients receive professional, trusted and reputable security services.
ISO Certifications, Memberships and Accreditations
Security One 2 One is a leading provider of security services that meet and exceed industry standards. Our certifications, memberships, and accreditations demonstrate our expertise and commitment to excellence.
Australian Security Industry Association (ASIAL)
ASIAL is the peak body for Australia's security industry. As members, we adhere to their code of conduct and standards for providing security solutions to businesses.
Master Builders Association (MBA)
We are also members of the MBA to stay on top of the needs of the construction industry. This helps us better understand the risks and challenges for the sector, so we can deliver more effective security solutions.
Yarpa
The Yarpa Indigenous Business and Employment Hub assists indigenous job seekers to connect with businesses and employment opportunities.
Defence Teaming Centre
The Defence Teaming Centre (DTC) is a not-for-profit Defence Industry Association supporting and developing Australia's Defence Industry. Security One 2 One's membership with DTC demonstrates its commitment to providing outstanding security services to Defence.